Australia roaming charges
Australia roaming charges? The levying of roaming charges in Australia is subject to agreements between service providers, as there is no regulatory framework for roaming charges similar to the European Union. It is essential for UK customers to verify their individual tariffs with their service provider before travelling to Australia to avoid unexpected roaming charges.
Roaming charges in Australia
For most people, mobile connectivity is essential in their daily lives. However, upon leaving the UK, roaming data charges may commence. While some options, such as deactivating roaming data or acquiring local SIM cards, are available options, they may be costlier or less feasible, especially in remote areas, and could result in unexpected roaming charges later on.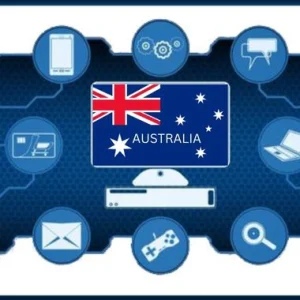 Data roaming charges in Australia
To prevent unexpected charges, RoamingExpert has introduced the FlexeSIM solution, designed specifically for travellers. The FLEXeSIM solution allows users to evaluate the coverage at their destination(s) before purchasing it, thus avoiding hidden costs. RoamingExpert offer highly advantageous deals on 25Gb and 50Gb data-only plans. This makes it easier for travellers to remain connected without incurring any unexpected costs.
Roaming charges in Australia with FLEXeSIM
FLEXeSIM comes in three options, namely Europe, World, and World+. It prioritises cost reduction for end-users, and the user-friendly search function filters by destination, displaying only plans with coverage available. FLEXeSIM is an eSIM solution, eliminating the need for a physical SIM card and the hassle of swapping SIM cards upon crossing international borders. FLEXeSIM is a perfect solution for those visiting Australia who wishes to avoid roaming data charges and stay connected without exceeding their budget.
In Conclusion: Roaming charges in Australia moving forward
To obtain more information about roaming charges in a specific country, please click on the flag below.