Are there roaming charges in Greece?
When travelling to Greece from the UK, you may be wondering if there are any roaming charges in Greece. Without the EU rules in place, roaming charges levied depend on agreements between UK operators and their counterparts in EU countries. Some local service providers have seen this as an opportunity to make money from both UK customers visiting EU countries and EU customers coming to the UK.
It is always advisable to check the details of your individual tariff with your phone operator before travelling to Greece. Greece is considered to be one of the most beautiful places in Europe, with cultural riches, wonderful places, and friendly people, making it an ideal destination to visit on a holiday trip. However, it is crucial to have knowledge about the roaming charges in Greece to avoid bill shock.
For most people, a connection is essential in our daily lives. Once you leave UK coverage, your bill for roaming data will begin. While alternatives such as turning off roaming data and buying local sim cards are available, they may not be cheaper or practical, especially in remote areas. This leaves travellers facing the possibility of bill shock a couple of weeks later, which can be both bewildering and frustrating.
If you're planning a trip to Greece and want to avoid these unexpected roaming charges, RoamingExpert has announced the launch of FLEXeSIM. This is an eSIM solution dedicated to travellers, allowing them to check coverage at their destination(s) before purchase. RoamingExpert offers great deals on 25Gb and 50Gb data plans, making it easier for travellers to stay connected without the worry of hidden charges.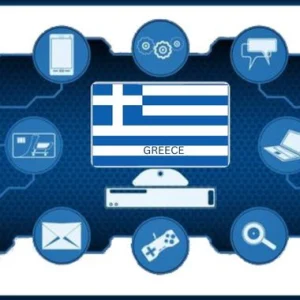 Data roaming charges in Greece: The FLEXeSIM solution
The FLEXeSIM offers three choices, Europe, World, and World+, with a focus on reducing costs for the end user. The intuitive search function filters by destination, only showing plans with coverage. The FLEXeSIM is an E-Sim, so no physical sim card is required, removing the need to switch sim cards after crossing borders. The new FLEXeSIM is the perfect solution for those travelling to Greece who want to avoid roaming charges and stay connected without breaking the bank.
In Conclusion: Roaming charges in Greece moving forward
In conclusion, it is essential to understand that roaming charges in Greece apply, and there is no regulation for fee structures. Travellers should recognise these charges and pre-empt and opt for a bespoke mobile roaming solution from RoamingExpert.
To obtain more information about roaming charges in a specific country, please click on the flag below.