Travelling abroad and staying connected with family, friends, and colleagues has become an essential part of our daily lives. While visiting India, many unprepared travellers may find it challenging to send and receive data such as text messages, voice calls, and Wi-Fi signals without incurring high roaming charges. Therefore, it is crucial to understand the regulations and fee structures surrounding roaming charges in India.
Understanding Roaming Charges in India
Although India uses the Global System for Mobile Communications (GSM) network like the UK, travellers must be aware that they will be logging onto someone else's network, and for this service, they will be charged. Unfortunately, there is no regulation for fee structures, and local network providers offer Sim solutions that can cost more or deplete at much faster rates than those in the UK. As a result, your UK provider will invoice you for these charges.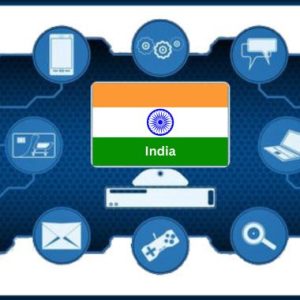 How to Manage Roaming Charges in India
To help travellers to India stay connected without incurring high roaming charges, RoamingExpert has announced the launch of its new FLEXeSIM solution in early 2023. The plans provide a stable connection at a fair price, coming in three categories: Europe, World, and World+, with 25Gb or 50Gb options. Additionally, the Electronic-SIM (eSIM) provides an electronic sim-card, eliminating the need to physically collect or arrange delivery of an actual sim-card. This new electronic system ensures that travellers will no longer have to juggle sim cards or switch cards while travelling.
By utilising a mobile plan from RoamingExpert, you can travel with peace of mind, knowing that you are in control of your India roaming charges.
In Conclusion: Roaming charges in India moving forward
In conclusion, it is essential to understand that roaming charges in India apply, and there is no regulation for fee structures. Travellers should recognise these charges and pre-empt and opt for a bespoke mobile roaming solution from RoamingExpert.
To obtain more information about roaming charges in a specific country, please click on the flag below.