Travelling to Poland can be an exciting experience! but it's important to keep in mind that using your phone abroad can be costly due to high Poland roaming charges. When you make calls or use data, you are essentially paying two phone companies. Firstly your home provider, which bills you for the call, and a Polish provider, which connects the call.
Poland is included in the European Union's roaming zone. This means that the costs and conditions for roaming will be the same as other European countries travelled to.
You can use some or all of your data allowance while roaming in Poland.  In some cases, mobile providers will allow you to use your full data allowance whilst roaming.  In other cases, networks have put in place a 'fair-usage policy'. This policy limits the amount of data you can use from your domestic bundle.  Your domestic bundle is your normal phone service package that is included in your phone plan when in your home country.
Confused about roaming charges in Poland
The market for SIM card offers is saturated, and customers may struggle to choose the right deal. However, since Brexit, RoamingExpert has gained popularity, offering bespoke, flexible mobile roaming plans to UK businesses. However, with no regulation in place, some providers have taken advantage by increasing roaming fees for unsuspecting customers.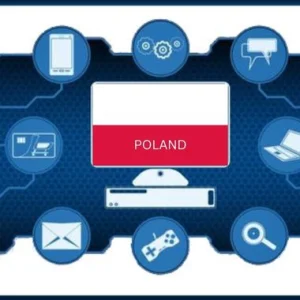 Europe roaming charges - A new solution: FLEXeSIM
FLEXeSIM a new product from RoamingExpert offers a solution for roaming in Poland. The new eSIM card is designed to help travellers get connected with minimum disruption. By removing the need to physically swap sim cards, this electronic (virtual sim) saves dismantling the phone. 
The three plan options, Europe, World and World+ makes selecting the right sim card easy. To help customers make the correct choice RoamingExpert has added a search itinerary option. This smart search allows travellers crossing borders to enter their destination(s). A filter system then removes unsuitable plan options. 
In conclusion, while Poland is a fascinating and beautiful country to explore, it's important to be aware of the potential Poland roaming charges when using your phone. Be sure to check with your network provider before you travel your allowance and consider alternative options such as Wi-Fi and messaging apps to avoid unexpected bills. By taking these precautions, you can your time in Poland without worrying about excessive phone bills.
RoamingExpert offers customised plans that cater to the specific requirements of travellers to Poland, and these plans also provide opportunities to save on costs. With RoamingExpert's plans, users can stay connected and work uninterrupted without worrying about high Poland roaming charges.
To obtain more information about roaming charges in a specific country, please click on the flag below.