We're passionate about saving our customers money on their mobile tariffs!
One simple aim –
Saving you money on mobile costs!
Our business was formed over ten years ago. We have a simple aim, to help businesses from all sectors to save money on mobile costs and to give a better level of service to complement this. It's a goal that we've accomplished for hundreds of businesses with many millions of pounds saved over this time.
Taking back control of your business mobile costs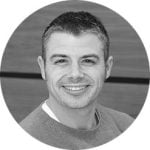 We knew all those years ago that many businesses were paying too much for their business mobiles and that with our leading industry knowledge, we were in a unique position to help businesses take back the initiative.
We started with only a handful of clients back then, but our results were impressive and the word about our services spread quickly. Customers were delighted to see the cost savings we were achieving across diverse business sectors, from SMEs right through to the largest corporations
We received glowing praise for both the savings achieved for clients, but also for our levels of dedicated customer service, which many clients found a refreshing change from mobile industry norms.
With a name like RoamingExpert, as you would expect, a large part of our service offering is to help businesses to reduce their international mobile roaming costs. Many businesses frequently pay too much for international roaming and it's an area we are proud to have particular expertise within.
Over the years, our domestic portfolio customer base has increased massively to customers that don't even call or travel internationally. The savings and service are still there whether you travel, call internationally or are just UK based.
We have many developments planned over the coming months and years, so watch this space and lastly, don't pay too much for your UK and international mobile roaming – contact us now to take back control.
Arrange a callback, to chat about my requirements