Roaming Charges Montenegro
When travelling to Montenegro, many individuals may be concerned about potential roaming charges that could arise from using their mobile devices. It is important to note that roaming charges in Montenegro are applied by domestic service providers when users connect to foreign networks, which may result in higher call, text, and data rates than those applied domestically.
To mitigate these potential charges, there are several options available. For instance, travellers could purchase a local SIM card to avoid roaming fees. However, this approach may not be practical or cost-effective. Another option is to deactivate roaming data and use Wi-Fi hotspots instead. Nevertheless, this may not be feasible in all areas and may raise security concerns.
Roaming Charges Montenegro
To address these concerns, RoamingExpert has launched a new solution called FLEXeSIM. This innovative solution enables travellers to review coverage in their destination(s) before purchasing a plan. RoamingExpert offer cost-effective plans of 25GB and 50GB data, which make it easier for travellers to stay connected without incurring hidden costs.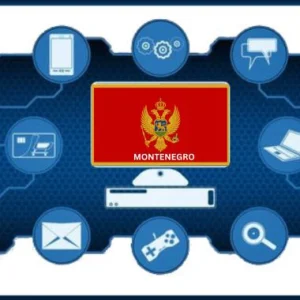 The FLEXeSIM Solution - Montenegro roaming charges
The FLEXeSIM solution is available in three options: Europe, World, and World+. The user-friendly search function provides a filtering mechanism for destinations, displaying only plans with coverage. FLEXeSIM is an e-SIM, eliminating the need for physical SIM cards and allowing users to avoid the inconvenience of swapping SIM cards when crossing international borders.
In conclusion, roaming charges in Montenegro may pose a challenge for travellers who rely on their mobile devices. However, with solutions like FLEXeSIM, travellers can stay connected while avoiding unexpected charges.
In Conclusion: Roaming charges in Montenegro moving forward
In conclusion, it is essential to understand that roaming charges in Montenegro, and there is no regulation for fee structures. Travellers should recognise these charges and pre-empt and opt for a bespoke mobile roaming solution from RoamingExpert.
To obtain more information about roaming charges in a specific country, please click on the flag below.