The subject of major mobile networks increasing their prices mid-contract has hit the news recently, with customers and businesses facing increases of over 14% in just a single year. Mark Pattman, Managing Director of RoamingExpert, explains why it doesn't just have to be something you and your business accept this year.
Across a period where every penny is being pinched, news of the impending price hikes from the major mobile networks has come at an uncomfortable time for businesses and individuals alike. Most mobile providers increase their prices each year, however, with inflation currently above 10%, phone bill costs are likely to have a bigger impact than ever this year.
Most providers have based their price increases on either the Consumer Price Index (CPI) or the Retail Price Index (RPI) which are two measures of calculating inflation. CPI (which measures how much the cost of goods and services has risen in comparison with last year) is currently at 10.1% and RPI (which measures the change in the cost of house prices as well as of goods and services) is currently at 13.4%.
The exact rate of increase varies from network to network but estimates place the effect on businesses as between 14% and 17% on their monthly bill from April 2023. Those likely to be most affected by this shift are those businesses locked into long-term contracts with their mobile provider. The networks will also be adding a further percentage increase on top of either CPI or RPI, typically 3.9%. While these increases are often met with a simple acceptance, Mark Pattman of RoamingExpert, the flexible UK and global mobile specialists, explains how alternatives are available to safeguard your business from these price hikes.
"The subject of mid-contract price hikes is a hot one in the news at the moment. A lot of this attention is focused on how it is affecting personal mobile contracts but the effect on businesses can be quite stark. This is an annual impact on businesses so it can't be looked at in isolation. Last year, averaged out around a 9.3% increase and this year looks set to be upwards of 14%.

"The net effect here is that businesses are looking at an increase of a quarter within a single twenty-four-month contract. If you were previously looking at around a £5,000 monthly phone bill, you're now looking at £6,250 just two years later and an annual additional cost of £15,000 to your business."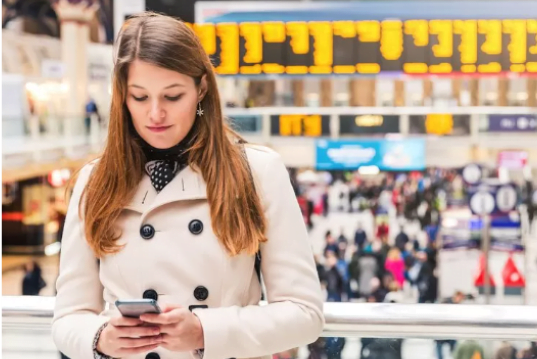 While the figures may cause alarm, the honest truth is that mobile contracts are not always top of an executive's agenda when it comes to business efficiency and cost-savings but the fact is that there are simple and straightforward savings to be made.
"What is quite clear is that these annual increases are often not made obvious in proposals, and assigned within the broader terms and conditions instead. The long-term commitment of a 24 or 36-month phone contract is the traditional method which is everyone is familiar with but we adopt a completely different approach here at RoamingExpert through our thirty-day rolling contracts which allow us to improve our customer's experience in three key ways; efficiency, flexibility and service.
"Our business model works across multiple major networks and we can help you negate the effect of these price increases in two major areas. The first is that although we are subjected to the same price increases from the major networks as any individual customer, these increases are made on our wholesale purchase rates. As a result, we have the flexibility to not necessarily pass on the full percentage rate as the major networks do.
"Secondly, our thirty-day rolling contracts mean that we are not locked into long-term contracts and the associated hikes. It may be that as these price increases are incurred, it becomes more efficient for some of your workforce to switch networks based on their usage. Both of these mechanisms allow us to place the customer first, routinely evaluate their needs and ultimately save money on their monthly bills thanks to the flexibility that we have."
Expertise and flexibility are two constants that run through the way in which RoamingExpert work with its vast array of corporate clients, tailoring the ideal solution based on the need of the particular client.
"We know that our customers are not specialists in the mobile and telecommunications industry, which is why we see our role as helping to provide insight to ensure each of our customers can stay ahead of the curve and avoid being overcharged. What is important to recognise here, is that there's nothing untoward with these price hikes but we simply ask the question – is it really necessary? A lot of the time, with a more flexible approach and a desire to avoid off-the-shelf packages, there are huge savings to be made.
"We've had incredible feedback from our customers in terms of the savings they have been able to make but all we are doing is simply looking at how we can come up with alternatives in the face of these rises which everybody is facing. Whether that be reducing the impact of these rises through our wholesale rates or by actively seeking which network is right for your business based on your usage."
The days of the traditional, long-term mobile phone contract are changing but the traditional attitudes to these remain. For Mark and his team, their greatest challenge lies in helping businesses to shift these preconceptions – once that has been achieved, their level of service and efficiencies do their work for them.
"The biggest thing for us is helping businesses to understand that the way they have always treated mobile phone contracts, doesn't have to be the way they always treat mobile phone contracts! Moments like these are where it really pays to have a specialist in your corner. Like every business, we are bouncing back after a tough period through COVID and understand the importance of managing your overheads diligently. That is why we value the opportunity to work with our clients to help them save wherever possible on their mobile contracts.
"Occasions such as these really illustrate the value of our rolling thirty-day flexible approach and the benefit of doing things differently. We are proud of bringing a different approach and perspective to our industry and will continue to keep doing so – placing our customer's requirements at the heart of our work."